Kraken Power
The Pressure Tolerant Solution Provider
About the company
---
Kraken Power GmbH designs and manufactures unique pressure tolerant drives, batteries, and electronics. The company was established in 2016 and is located in Rostock quality made in Mecklenburg-Vorpommern, Germany. For the marine market drives, propulsion and power supply systems have been developed and sold to oil and gas commercial customers, research institutes, and defence contractors.
The aim was and is the development of an uncomplicated and economical technology for the construction and application of mechanical, electrical and electronic systems tolerating a hydrostatic pressure of 600 bar (equivalent to diving depths of approx. 6,000 m). Based on this technology, Kraken Power GmbH offers various electric drive systems with a power range from 100 W to 3.6 kW and energy supply systems based on lithium-polymer cells with a range of 1.6 kWh up to several MWh.
                  Kraken – World Leaders in Underwater Robotics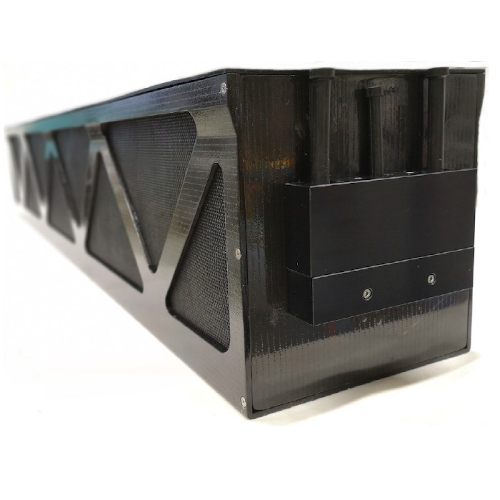 The pressure-tolerant battery blocks are characterized by a novel design, which was repeatedly tested in
deep-sea surroundings. The electronics are protected from the harmful influence of seawater in a durable silicone encapsulation, which is flexible but stable under pressure at the same time. This encapsulation and the rugged housing allows optimal cooling of the cells and additional protection from any mechanical influence. Thanks to the consistent pressure-tolerant design, the battery needs no pressure chamber at all. This saves weight and cost.
Each battery pack has its own battery management system (BMS), which enables the user to monitor the status of the battery and the individual cells at any time. In case of an error, the system will shut down independently and immediately.
The battery blocks can be connected in series or in a modular series with banks,
to realize different capacity and voltage level.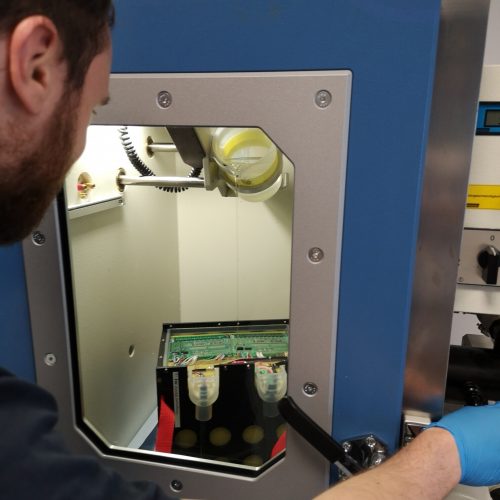 Pressure tolerant systems are embedded in flexible polymers with special components. The assemblies are cast with a unique vacuum technology enabling the components to work in a deep-sea environment.
Pressure-tolerant systems have a lower specific weight and a smaller volume in comparison to pressure or oil-compensated systems. They are corrosion resistant, require less maintenance and are thus cheaper to maintain.
Kraken Power has been working with this technology for many years. The Kraken Power GmbH is able, through its acquired know-how, to offer a variety of pressure-tolerant products and solutions for deep-sea applications and technology.

Kraken Power GmbH
Alter Hafen Süd 6
18069 Rostock
Germany
phone: +49 (0)381 66098699
e-mail: info[at]krakenpower.de

Am Grenzschlachthof, 18069 Rostock, Germany